Park Rules and Policies
These rules and policies are in place so that everyone will have a safe and enjoyable visit.
RV Site and Tent Site Check-in: 1:00 PM – 7:00 PM (June – September); Noon – 5:00 PM (October – May)
Cabins Check-in: 3:00 PM – 7:00 PM (June – September); 3:00 PM – 5:00 PM (October – May)
Please note that we cannot accommodate late arrivals after 7:00 pm during the months of June – September or after 5:00 pm during the months of October – May. If you cannot arrive before these check in times, please consider changing your travel dates. If you are renting a cabin and may be arriving late, please call the office for after hours check in procedures. Of course, we are aware that uncontrollable events can delay your arrival. We ask that you stay in contact with us if you are delayed.
Check out: 11:00 am
Early Check-In or Late Check Out
If you would like an early check-in or a late checkout, please call ahead and make a request. However, your request is subject to availability.
RVs
This park enforces a Policy which does not allow RV's, truck campers or travel trailers over 10 years old without prior approval. RV's, truck campers or travel trailers must be RVIA certified and present an exterior that is well maintained and in good working order. If prior approval is not given, management discretion may be used at your arrival if we deem your RV does not comply with our Policy. Exceptions can be made for beautifully maintained rigs. You are encouraged to send photos of your RV before your arrival to ensure you will not be turned away and your payment not refunded.
TENT SITES
All of our park's tent sites are available first-come, first-served. Our pet policy allows for one per tent site. And, because our tent areas are community parks, we enforce a no-nuance pet policy. Therefore, you will be asked to leave immediately if your pet causes a nuance to other campers. Aggressive pets are not allowed in our Park.
PARK CABIN RENTALS
Our updated park cabins are stocked with linens, towels and basic kitchen utensils and appliances.
SMOKING, VAPING and MARIJUANA USE is not allowed in our cabins. If evidence/observation of violating the smoking policy, a $200 fee will be added to your bill.
Maintenance Fees as a result of flushing anything other than toilet paper down the toilet may be added to your bill.
Pets are only allowed in our pet friendly cabin.
Grilling on the deck of the cabins is not allowed for fire safety.
If you leave the doors open or remove the window screens, it will attract bugs and possibly animals into the cabin.
Tents are not allowed next to cabin rentals.
All the items in our cabin are inventoried before your arrival and at your departure. Missing items from the cabin will be charged back to your credit card on file.
There is a one-time cleaning fee added to your reservation for all cabin stays.
Minimum/Maximum Cabin Stays
Rustic and Deluxe Cabins and our Suite require a 2-night minimum. Sunday departures during Memorial Day Weekend or Labor Day Weekend are not permitted unless your reservation is made within 1 week of arrival.
The maximum length of stay during the peak season is 14 days in all our Cabins. Please contact the office if you would like to request a longer visit.
ELECTRIC VEHICLE POLICY
A $10 daily fee will be added to your reservation.
EV's may only be charged in an RV Sites and only by registered guests.
Monthly and metered guests will not be charged the daily EV fee.
Level III charging is not permitted.
Before charging your EV you MUST unplug your RV from the pedestal. You are responsible for any NON UL LISTED charging equipment used to charge your EV. Any damage to the pedestal is the guest responsibility. Riverbend Park, LLC is not responsible for any damage to your vehicle or charger. These procedures are in compliance with NEC code recommendations.
GENERAL PARK RULES
Our Park's quiet hours

are from 10 PM until 8 AM. We ask you kindly to always consider your neighbor during your stay. TV and radio sound travel to your neighbor. Most families prefer a more natural setting. Therefore, if you must have your TV outside, please place it as discreetly as possible, so those who are not interested in your TV may enjoy their time as well.
Packages can be forwarded to the Park's address for you to pick up. If your delivery comes before your reservation, we will hold your package until you arrive or we will contact you if a delivery is made after you leave.
Vehicles and Parking
The Speed Limit

for all vehicles throughout the campground is 5 M.P.H. We realize that this is ridiculously slow. If you do not feel that you are driving ridiculously slow, then you are driving too fast. Motorcycles, ATV's and all vehicles should be driven to and from campsites only. Please remember that you share the road with bicyclists and pedestrians. In summary, this rule and policy is for everyone's safety and to also keep the park a pleasant environment for all of our guests

All RV's and vehicles

must comply with regulations and are required to be tagged and registered. All of our sites are provided with 30 and 50 amps so no generators need to be running unless there is a power outage. Other than RV use, no other use of water or sewer sources are permissible. A $25 fee will be charged to wash your RV. Please contact the office if you plan on washing your RV.

Bicycles and Scooters

must not be ridden after dusk and should be ridden under control at all times. Vehicles and bicycles should always use caution and yield to pedestrians for everyone's safety.

Parking a vehicle

is not allowed in empty sites. All RV's must be parked as instructed by a Riverbend RV Park Staff Member. Our policy is to guide you into your site in order help you maximize the space. Parking a towed vehicle should not obstruct the main road in front of your site. Please ask us about available overflow trailer parking.


Facilities

Bathrooms and showers

facilities are closed daily for cleaning.

The Laundry room

is open from 8 am – 10 pm. Please do not hang clotheslines.

Day visitors and guests

must register at the office. In addition, all Park rules apply to your guests and day visitors must leave by 10 pm. Visitors and guests will be charged $5.00 per person to give them access to the Parks facilities. The restroom and laundry are for paying guests only.

Trash

is to be placed in the provided containers. Please do not leave your trash un-contained outside for any time. We ask that you keep the perimeter of your unit and site clean, tidy, and rubbish free.

Grills

are not furnished in every site, but you are welcome to bring a propane or charcoal grill. We ask that you do not grill on the picnic tables for safety reasons.

Trees

are a natural beauty. Please do not harm or tie pets to the trees and vegetation that live at the campground. In addition, please do not throw hot grease or chemicals on the grass.

Outdoor gazeboes

are allowed on your RV site, as long as they do not interfere with adjacent sites. However, additional tents for sleeping are not permitted to be set up in RV sites.

Political flags

and/or signs, other than the US flag, are not to be displayed or seen from outside.


Smoking and Alcohol

The consumption of alcohol

is to be enjoyed in a responsible manner. Drunkenness, use of illegal drugs, and disorderly conduct will not be tolerated. Alcoholic beverages are to be consumed by adults 21 years of age only. If you are offending this policy and rules you will be evicted from the campground. In conclusion, anyone using illegal substances will be asked to leave the campground immediately.
Smoking, Vaping and Marijuana are not permitted in cabins, bathrooms, the laundry room and the office within the Park Property. Furthermore, smoking marijuana in outdoor and indoor public places is illegal in Colorado. All common areas in the Park are designated Smoke-Free areas. We request that if you are smoking outdoors, that you are aware of the effects of second-hand smoke and are considerate of your neighbors' health and well being. In addition, if evidence/observation of violating the smoking policy, a $200 fee will be added to your bill.


Safety

Children

are considered the parent's responsibility. For safety, please accompany your young children to the restrooms. Children must be accompanied by an adult after 10 PM.

Campfires

should be kept small and under control at all times for safety. Your open fire is permitted in a fire ring and is required to be extinguished by 10 pm or prior to leaving your campsite. BUY IT WHERE YOU BURN IT. Firewood can carry invasive insects and diseases that can kill native trees. New infestations of these insects and diseases can destroy our forests, lessen property values, and cost a great deal to manage and control. Please purchase firewood at the Park. Above all, any local, state or federal government regulations shall supersede campground fire regulations.

Security

: Our Park is monitored by video and audio surveillance. Management resides on the property and strictly monitors and enforces campground rules and regulations for everyone's safety. In addition, local law enforcement also routinely drives through the campground. We ask that you notify management of any security concerns.

Fireworks

and the discharge of firearms are illegal and not allowed in the Park.

Safety & disclaimer

: We suggest that you secure your valuables at all times. The management or owners will not be responsible for accidents, injuries, or loss of property by or any unforeseen acts beyond their control. Trespassing on sites or adjoining property is prohibited.
All persons using the Park's facilities do so at their own risk. Furthermore, all guest are required to read and sign the Park's Term of Service.

Emergencies

: Report any emergencies, issues or complaints to the campground attendant. When an attendant is unavailable, or in extreme emergencies, contact the Sheriff's Department (+1) 970 252-4023 or call 911.
Park Pet Rules & Policies
We are animal lovers, very fond of pets and appreciate the fact that people recognize pets to be an integral part of their family. We ask that you obey and respect the following Park Pet Rules & Policies out of respect to all fellow campers and pets.
To prevent injury to your pets, please keep them on a leash (no greater than 6 feet) at all times.
For health and safety reasons, pets are not allowed in campground buildings.
Please do not leave your pet unattended outside your camper.
Any pets showing aggressive behavior will be asked to leave and you will not be given a refund.
You are held responsible to pick up after your pet.
We ask you to show respect to your neighbors by not allowing your pet to bark and disrupt their peace and privacy. If a barking problem persists Riverbend Management may request the dog to be removed from the property.
All guests are responsible and liable for any personal injury or damage caused by their pet with regards to other guests.
All domestic household pets are required to be inoculated and shall wear identification tags.
Service Animal Policy
Our park welcomes visitors with service animals. The ADA and Colorado law define a service animal as a dog that is individually trained to perform tasks or do work for the benefit of a person with a physical or mental disability. (In some circumstances, a miniature horse who is individually trained also qualifies as a service animal.) The tasks or work the animal does must be directly related to the person's disability. Service animals are "dogs that are individually trained to do work or perform tasks for people with disabilities", according to the Revised Americans with Disabilities Act Service Animal Requirements. Our Pet Policy applies to service animals with the following exemptions:
Service animals in a working capacity are allowed in all public areas of the park when accompanied by a visitor with a disability; and,

Service animals should be harnessed, leashed or tethered unless such devices interfere with the service animal's work, or if the visitor's disability prevents the use of these devices. In that case, the visitor must maintain control of the animal through voice, signal or other effective controls.
We understand that service animals may need recreational breaks; therefore, if a service animal is not working (e.g., running around, playing fetch, etc.), it is only permitted at designated pet locations. Neither the ADA nor Colorado's service animal law includes pets or what are often referred to as "emotional support animals": animals that provide a sense of safety, companionship, and comfort to those with psychiatric or emotional disabilities or conditions. Although these animals often have therapeutic benefits, they are not individually trained to perform specific tasks for their handlers. Under the ADA and Colorado law, owners of public accommodations are not required to allow emotional support animals, only service animals.
Riverbend RV Park owners or staff will issue one verbal warning if you or your guests are in violation of our pet rules & policies. A second violation of our rules & policies will result in immediate eviction from the park with no refund or camp credit.
Our latest posts & news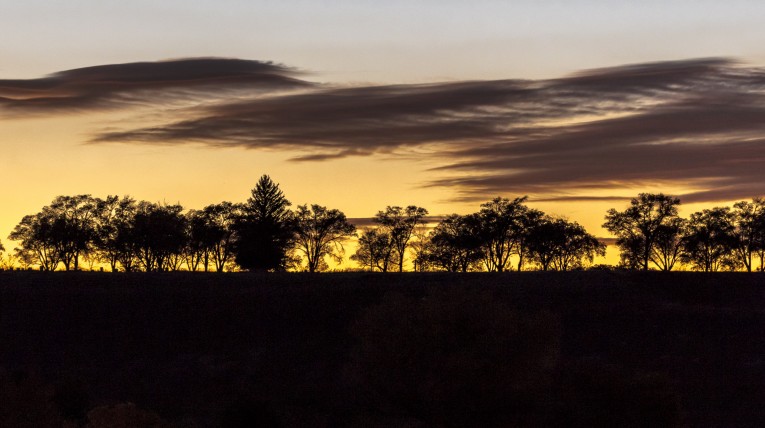 This is the perfect opportunity to party with your friends, enjoy late summer nights, beautiful nature and get rid of the stress from daily routine!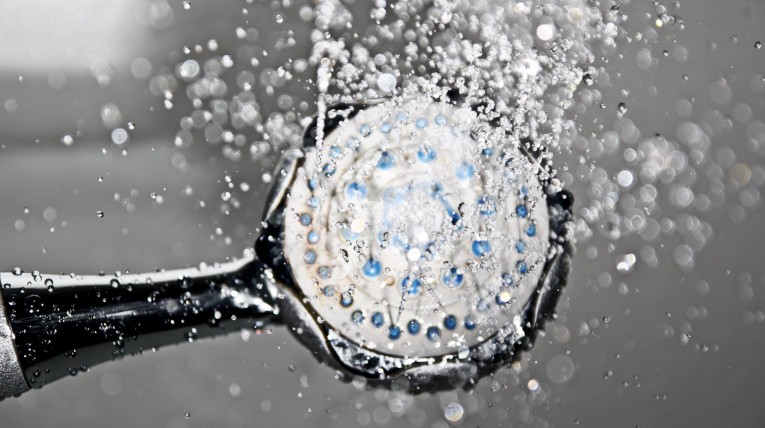 Our camping spots are the best places to spend some great time with the people you love. Here's how we are committed to keeping these spaces safe for you to enjoy!